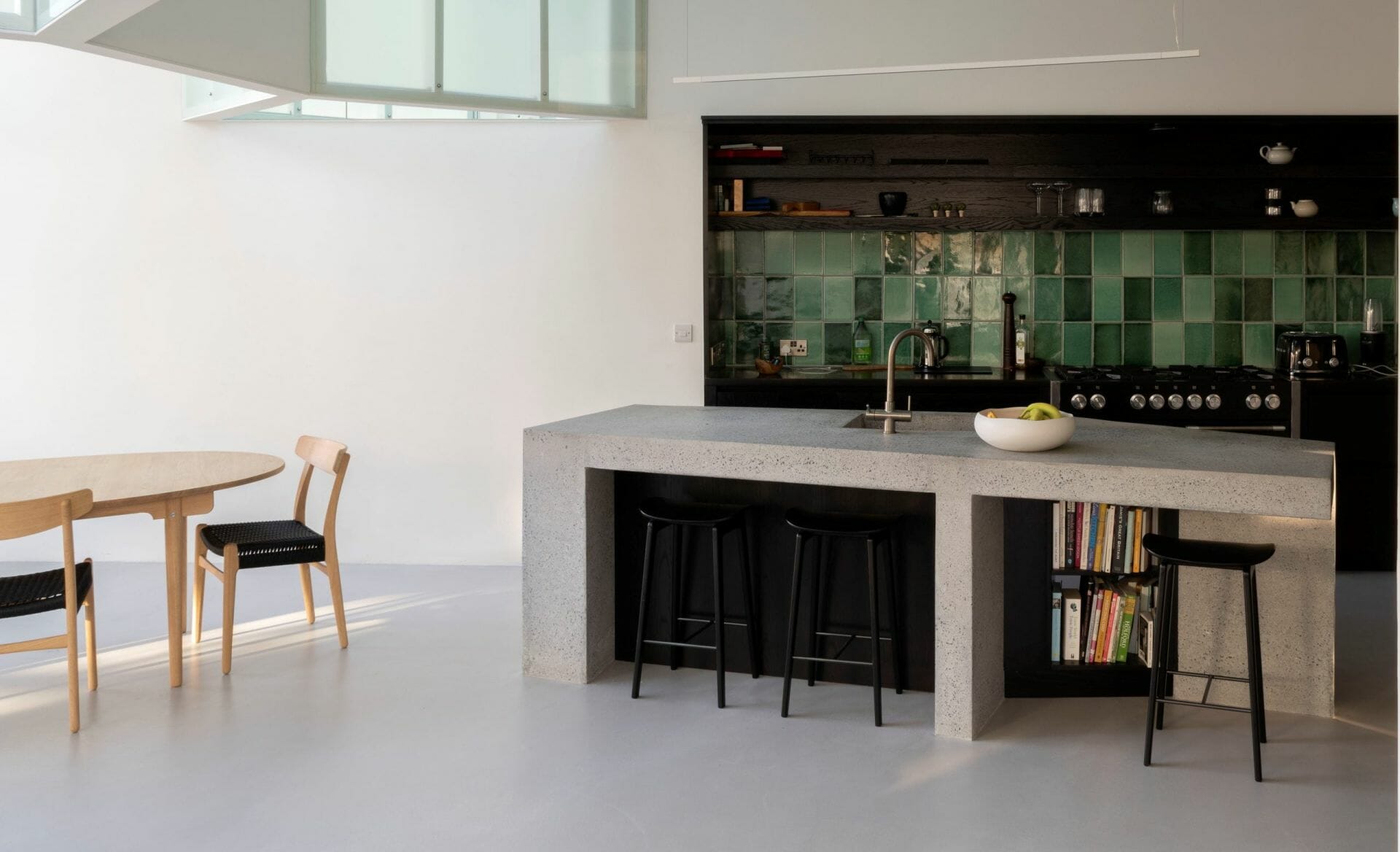 Microtopping
Microtopping floor – Silver Grey
Architect: Clancy Moore
Engineer: Peter Brunner
Main Contractor: Fordlin
Ailesbuy Park
Coated contemporary extension with Microtopping to the floor in Silver Grey.
Ground and polished concrete countertop to expose the aggregate and sealed with a penetrating seal. Microtopping is a truly unique way to transform almost any surface – it can be used to transform and modernize an existing area or create a completely new and modern environment from zero. PMAC are the only licensed applicators of Microtopping in Ireland.
How does Microtopping work?
Microtopping is not a resin, but an innovative blend of liquid polymer and a cement mixture. It is a protective and resistant material. It is applied to a thickness of only 3mm, so there are no obstacles to its application.
It is suitable for outdoor and indoor use.
shock absorbent
compression absorbent
UV resistant
delays waterlogging
unaffected by underfloor heating
This means that not only is Microtopping durable in the changing conditions of day-to-day life, but it will retain its beautiful finish as well.
The product can cover virtually any type of solid surface thanks to its remarkable adhesive properties. It can be poured over concrete, levelling compound, ceramics, metal, stone and wood.
How is microtopping applied?
The application is a specialised process and requires specific training and craftsmanship. It is hand-mixed and hand-applied, therefore the applicator needs to be technically perfect in all instances of the process. Microtopping may seem like one layer to the naked-eye, but it is in fact made up of 3 – 4 coats, and this does not include the honing of the original surface which it is applied onto.
Heritage Contractors
Pmac projects are very varied. Our legacy is quality projects we can be proud of and the below projects are an example of them. We value the inputs of our customers, our team and our supply chain in reaching positive outcomes. Health and safety to our people and the public is a priority for us and without compromise.
If you are working on a similar project we would love to hear about it. Dont hesitate to call us or send in the details of your project through our contact page at  https://pmac.ie/contact-pmac/
We are registered on both the RIAI and Heritage contractors
https://heritageregistration.ie/heritage-contractors-listing/
The majority of Pmac projects are based in Dublin but we also work all over Ireland. Our wide range of services are available to both residential and commercial clients.