Gum removal in Dublin City centre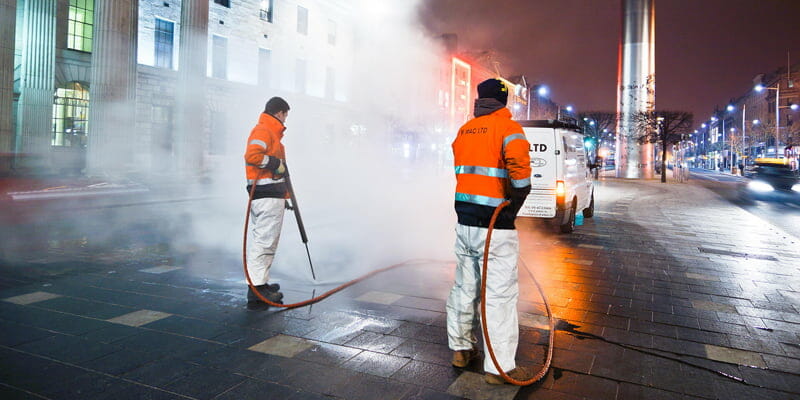 Take a closer look at the streets when shopping in Dublin this Christmas and you will notice how free of chewing gum they are! This modern, unsightly nuisance is a problem for all city and urban landscapes. Walk outside these areas and you will notice how bad the problem is and how chewing gum adds to the litter problem.
P Mac is scheduled to remove gum on a monthly, bi-monthly and quarterly basis in Dublin's city centre. In the run-up to Christmas, we concentrate on all the main shopping streets. P Mac employs a high-temperature mist at low pressure to avoid surface damage.
We are delighted to assist in all the improvements being made to Dublin's city centre and are proud to be Dubliners!